Therapists
Michael J. Eisenbeiss, Ph.D. Psychologist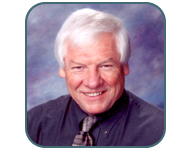 Michael J. Eisenbeiss, Ph.D. is a Licensed Psychologist, Licensed Professional Counselor and Licensed Marriage and Family Therapist. He is certified by the Idaho Department of Education as a Certified School Psychologist. He has over 38 years experience as a psychologist diagnosing and treating a variety of learning disabilities, developmental disorders and mental health challenges. For the last few years he has restricted his practice to psychological and neuropsychological testing. Dr. Eisenbeiss has consulted with local school districts and has taught courses in Parent and Teacher Effectiveness Training. He is a Clinical member of the American Psychological Association and Clinical Neuropsychological Association. Dr. Eisenbeiss is a Medicare Provider. Email Michael Eisenbeiss.
Laura Root, LCSW
Laura Root, LCSW is a Licensed Clinical Social Worker who specializes in treating depression, anxiety, grief/loss, and adjustment issues. Additionally, she provides play therapy to children with a variety of disorders. She utilizes a range of client-centered interventions including cognitive-behavioral therapy. Laura has been a clinical social worker since 1999. In her free time she enjoys running, hiking with her dog, and collecting her chickens' eggs. Laura Root is a Medicare Provider.
Email Laura Root.
Jane Krumm, ACSW, LCSW, CPM
Jane Krumm, ACSW, LCSW, CPM is a licensed clinical social worker with over 25 years of experience working with individuals and families. She enjoys working with children, adolescents, adults, couples and families treating ADHD, anxiety, depression, stress disorders, grief and loss, marriage therapy and in the areas of brief therapies and behavior change. Jane uses a client centered, cognitive behavioral approach with an interpersonal and empowerment based emphasis and uses play therapy when indicated. Jane has taught parenting skills for many years often for parents who have children that have learning disabilities, ADHD, and/or behavior management issues. She also works with people to manage and resolve conflict.
Deb Nelsen, LCSW
Deb Nelsen, LCSW is a Licensed Clinical Social Worker experienced in working with Adults, Adolescents, and Children on issues such as; Anxiety, Depression, PTSD, Grief, Bipolar Disorder, Relationship Issues, Parenting, ADHD, Etc. How Deb works with each person depends on what that person needs, what that person is like, and what works best for that person. There are many different ways of doing counseling. The goal of each is to help people clarify what they need help with, obtain tools to cope with things they are facing, and deal with the root of stubborn issues, if needed. Deb also has training as a Play Therapist to aid in the process of counseling children. Deb sees counseling as a place for people to put their concerns on the table to sort out with a compassionate person who is trained to help people with life's challenges.